Caution: Do not look at the laser or eclipse with the remaining good eye...
Ik snack Platt - Du ok?
I am a
Note: This site is about pictures taken with a camera! No philosophy - no political point of view - no messages intended.
I do NOT operate a commercial photo studio.
Just traditional photography; You know - snapshots...The assembled pictures do not even represent any particular artistic style and, usually, are selected totally out of any order - as I said - snapshots... I am retired and, therefore, too busy to keep any order in my picture-taking life... My advice, just view the photos for a few seconds at most, then go on to the next one...,
(To see what I consider to be my select pictures, click this link.) Here are images from my favorite HDR Photographer: Click me!
E-mail me here
I love photography and in the links showing below you can look at my efforts. When I got started in early 1965, I used a Zeiss Ikon Contaflex Super B with all of the available Protessar lenses from that company until Zeiss gave up making those cameras. My "other camera" was a Leica M3 SS. In the 60's I switched to Nikon using the Nikon F3, FE and FA. I accumulated quite a few Nikkor lenses but put them in storage when photography essentially changed from film to digital. I also gave up any darkroom work because it became too cumbersome to get the paper and chemicals. At last Nikon came up with a camera that was affordable and able to take my old lenses. That was the D7000. Most of my lenses are manual lenses, without autofocus, etc. and many of the pictures on my webpages are taken with these older lenses. The latest addition to my cameras is the Nikon D800e, I like it for having an FX sensor rather than DX.
A while ago, (2012) I obtained a Leica M9-P and a few Zeiss lenses, that are specifically made for Leica cameras. But I also own a few Leica lenses. Both, the Zeiss and Leica lenses are well built and extremely sharp and, with rare exceptions, are much better than anything produced in the Nikkor or Canon lens line up. However, with the Leica the work is done manually and requires a different approach to taking pictures: Taking time to do it right...The best camera in the world is the one you happen to have with you when a picture opportunity comes up...
World-famous Leica Photographer Steve McCurry can be seen here and a slideshow of his work is here. My favorite Leica gallery is located here.
Fine Art Photography (Prints for Sale-Not by me) Take a look: Click me!
Below are various links to events in the past:
New Alameda Fire Department honors 9/11 casualties of NYPD***At Water's Edge***San Francisco***Bay Area 2014***
**************************************
\/ Scroll down for more

***

Grand Canyon (North Rim)

***

Scroll down for moew \/
\/ Sroll down for more Scroll down for More \/
Da links (eigentlich rechts von mir) ist mein Schatz und der Andere bin ich...
Check Pictures of the Area in San Francisco termed "DOGPATCH"
*** Panorama of Alameda Village Yacht Harbor ****** Holiday Pictures of December 2011. *** Alameda Art and Wine Fair, 2012.*** Alameda County Fair 2012.***
Click this photo and see a whole lot more....
: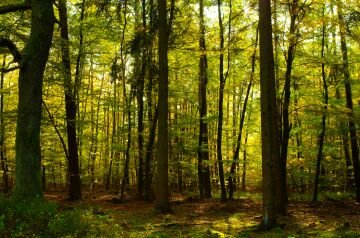 Last update: June 09, 2017
Important: All Photos are Copyrighted © Hans Siebert - 2001-2017